SpanMan was built to make the lives of civil engineers, architects and building practitioners more efficient. It reduces design costs and helps them get their designs to market more quickly.

SpanMan automates the sizing of structural members in buildings. It uses the principles of physics, mathematical calculations and Australian building codes to size members in steel and timber. And it is incredibly easy to use.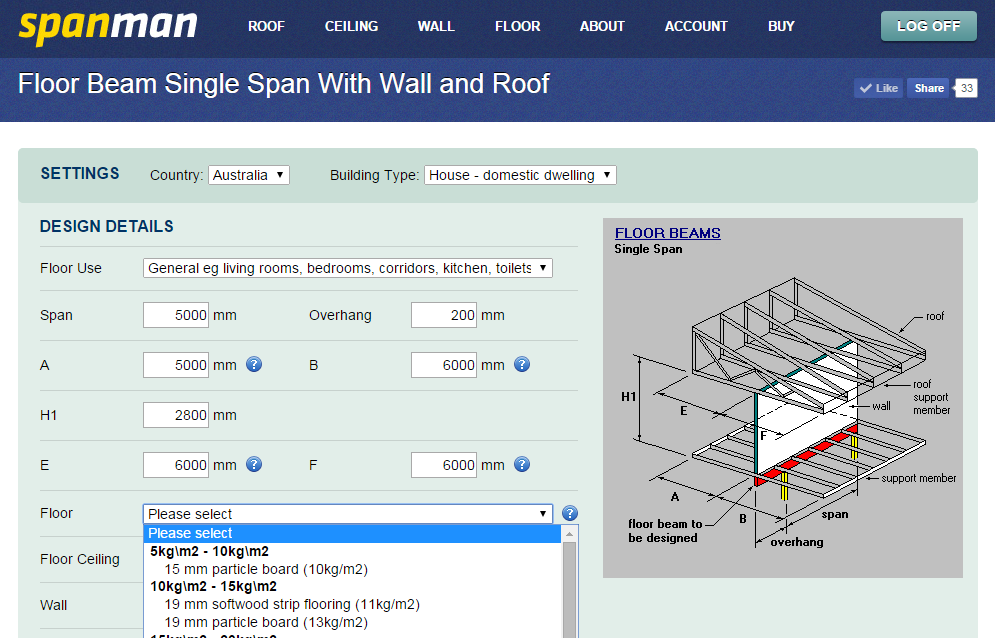 In the past, calculations have been somewhat aided by software but the engineering company Spanware thought the design could process could be even easier. All they needed was a an IT company to help them build SpanMan.

Using SpanMan users simply selected a picture that represented their design. Because the pictures were so clear and intuitive, anyone from a builder, drafterperson or architect could understand what they needed to enter. To obtain a size, users then pressed "Design" and SpanMan did the grunt work that would take an engineer a good hour of time and came up with a size.

If the designer wanted to see a size of the member in another material, all they did was select the material from a drop down box and press Design again.

Given our strong ability in technical programming problems, we were selected to do the job and rebuilt SpanMan over a 6 month intensive programming period. The result is www.spanman.net and this is fast becoming the industry standard of desiging timber and steel members in low rise buildings.
Visit SpanMan