AASB - Reimagining The Search of Accounting Standards
Revitalsing an organsiation by enchancing user experience
We developed a radically new system of managing Accounting Board standards that enabled them to be searched and managed more effectively than ever before. This was regarded as a world first at the time. The Canadian Accounting Standards Board hailed it as "the cadilac of accounting search systems".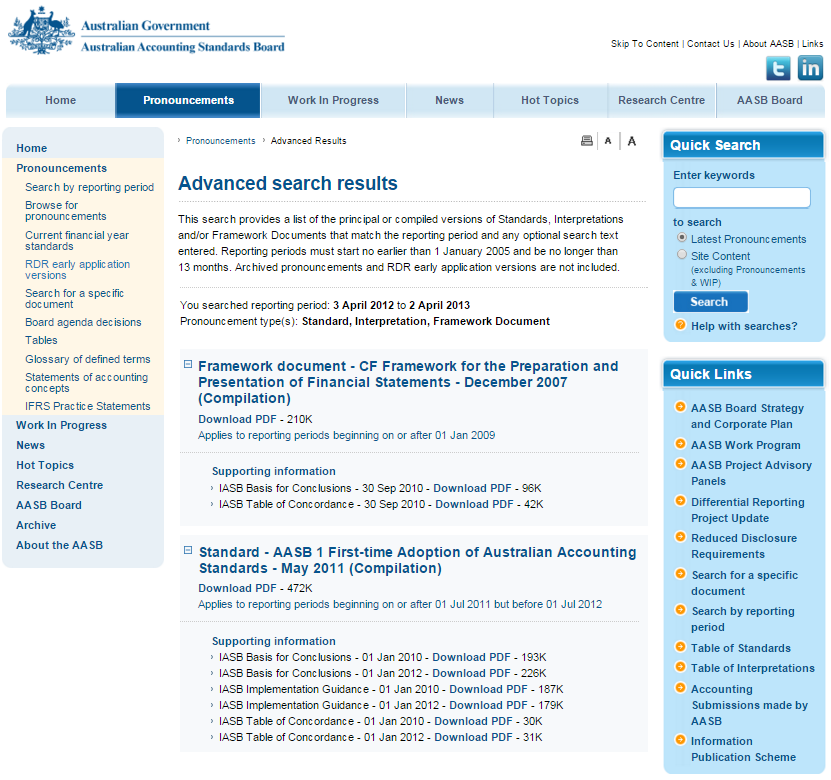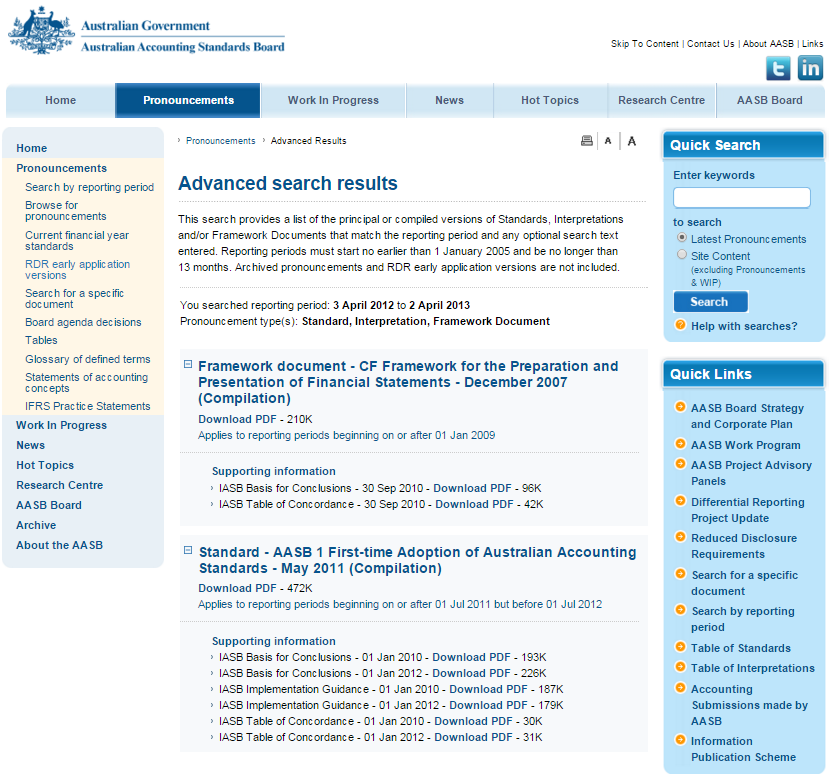 The classification allowed standard to be searched by accountants in a way that was not otherwise possible. Included in the search was a website display system that showed how standards were related to each other in an accurate and meaningful way.

The solution decreased costs, increased customer engagement, minimised risk through accurate content management and reduced direct labor costs.

Since this deployment we have provided WCAG Level 2 compliance and maintained and extended features since 2008.
Visit AASB - Reimagining The Search of Accounting Standards